dining in cherokee
We hope you enjoy your stay in Cherokee!  Below is a list of places you can eat!
Facestuffers
1501 S. Grand
580-596-2223
Hours:  Tuesday thru Friday 8 a.m. to 8 p.m. & Saturday 8 a.m. to 2 p.m.
GET STUFFED!!  Facestuffers is homemade everything, from hamburgers to Mexican food favorites to pizza and sandwiches.  They serve breakfast and everything they make is AMAZING!
Cherokee Station
1710 S. Grand
580-596-2882 
Hours:  Wednesday thru Saturday Lunch: 11:30 a.m.- 2 p.m.   Dinner: 5:30 p.m. - 9 p.m.                             Sunday Buffet 11:45 a.m. - 2 p.m.
The Finest Steakhouse in NW Oklahoma!  The Cherokee Station is located next to the Cherokee Inn and serves Steak, Shrimp, hamburgers, catfish, & all the sides! Reservations Appreciated for all large parties.
Macy Cakes Deli & Bakery
209 S. Grand
580-596-7028
Home made cakes, cookies, cupcakes, & all different types of dessert, this is what you will find at Macy Cakes.  She has a lunch special posted on her Facebook page daily, and you will always find a clean & friendly atmosphere in this adorable bakery located in the heart of downtown Cherokee. 
The Farmers Table
201 1/2 S. Oklahoma
580-596-2705
Located just a block of Grand in Cherokee, their specialty is homemade! They love catering and making special to order items such as homemade breads, jams, meat & cheese trays, to full size meals. Each day is a new special for lunch & you will get a full meal every time you eat here!! Come visit Doyce & Rachel Hager today! Opened M-T 11 AM to 5 PM.
The Watering Hole Bar & Grill
119 W. 2nd Street
580-596-3213
Come enjoy great burgers & daily lunch & supper specials. Thursday evenings are $1 tacos, $1 bud draws, & $4 chips & queso (5PM-Close). Hours are Mon-Sat 11 AM to 2 AM.
Cherokee Pizza Hut
105 Loop Dr.
580-596-3514
Visit www.pizzahut.com for all the daily/monthly specials and to to order online!
Sale Barn Cafe
located inside the Cherokee Sales Co ~ 60902 Harmon Rd
580-596-3361
Orders to go or stay and enjoy their cozy cafe inside the Sale Barn. They serve breakfast & all kinds of lunch options. Hours are Mon thru Sat 6 AM to 2 PM (Wednesday's open late for sales).
Jiffy Trip ~ Sonic ~ Subway
1781 S. Grand
JT 580-596-2340 ~ 580-596-2024 ~ 580-596-2031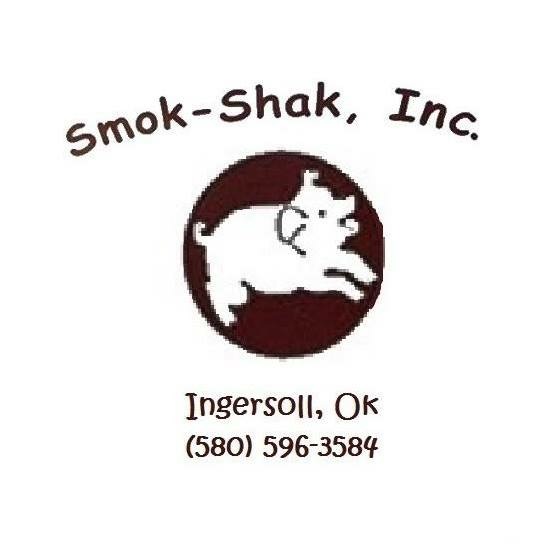 Smok-Shak Bar-B-Que
Hwy 64 (2 miles North & 2 miles West of Cherokee)
580-596-3584
Come enjoy the best BBQ in NW Oklahoma!! Everything is amazing, from burgers, to ribs, Steaks on wed, and delicious BBQ and don't forget all the fixings!! They do catering also! LARGE GROUPS WELCOME & SEMI PARKING AVAILABLE! Hours are 11 AM to 9 PM daily.